---
Carlos Hopontopofus
Anthony Lee has created the ultimate self adoring cabaret SuperStar - Complete with flamboyant costumes, over-the-top lighting effects stand up comedy.
---
---
TE Articles
Greek Love God Bound To Delight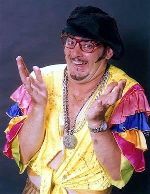 Where: Kings Theatre Restaurant
When: Friday August 5, 2005


FOR an evening with someone who describes himself modestly as the ``world's most fabulous man'', you'll want to head to the King's Theatre Restaurant. Carlos Hopontopofus is a self- confessed ``Greek Love God'' and he will be the theatre's star entertainer ...

Read More

Source: TE Online - Wednesday August 3, 2005
---
Lee Puts Life into Cabaret With 'Fabulous' Variety Act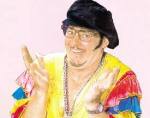 Where: Adamstown RSL Club
When: Saturday February 2, 2002


ANTHONY Lee and his alter ego Carlos Hopontopofus, as most people would know him, sure can turn on a show. Hopontopofus performs a selection of up-tempo favourites complete with a dazzling light show. It demonstrates that Lee's ultimate self-adoring cabaret star really is 'the ...

Read More

Source: TE Online - Wednesday January 30, 2002
---
Ciao Carlos: Wog Rock to the world!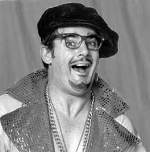 Where: Adamstown RSL Club
When: Friday March 3, 2000


AFTER a successful five year one-man show at THE WOG ROCK CAFE, the venue's star CARLOS HOPONTOPOFUS is taking his show on the road. Beginning on March 3 at Adamstown RSL Club the show, HOPONTOPOFUS TONIGHT, will be 'like a tonight show where Carlos gets the crowd involved', ...

Read More

Source: TE Online - Wednesday February 2, 2000
---
---