---
Ditto
Ditto are a cover band that play a large variety of music from the 60's to the 90's. The group can cover every type of music, with a particular focus on the 80's to 90's eras where a 'fat' sound was heard with beaming keyboard synth tones.
---
---
TE Articles
Ditto do it Again and Again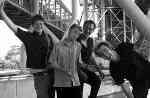 Where: Toronto District Workers Club
When: Friday January 9, 2004


A FOCUS on delivering hits from the 1960s through to today makes DITTO a crowd favourite. Formed in early 1999, Ditto is based around the core members of popular trio SCRIBBLE with the addition of a drummer. The band formed with the aim of creating more of a ``live'' sound. for punters ...

Read More

Source: TE Online - Wednesday January 7, 2004
---
Music Repeats With a Ditto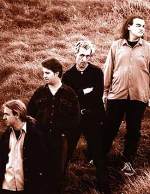 Where: Delany Hotel
When: Friday June 23, 2000


TAKE a closer look at Newcastle cover band DITTO, performing at the Delany Hotel this Friday night and The Castle on Saturday night. Where's that bass player you can hear? And yes, you probably did hear an invisible horn section accompanying the group. Ditto uses computerised sequencers to ...

Read More

Source: TE Online - Wednesday June 21, 2000
---
Whole Lotta Gigging!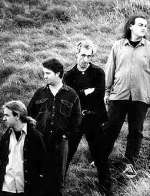 Where: Jolly Roger Nightspot
When: Thursday September 30, 1999


LOCAL three-piece SCRIBBLE will have their work cut out for them this long weekend with a swag of gigs at local clubs and pubs. But you have to expect that when you have two bands going simultaneously. The trio of ANDREW JONES, BEN PETTETT and CHRIS KING have been doing the local club circuit for ...

Read More

Source: TE Online - Wednesday September 29, 1999
---
---